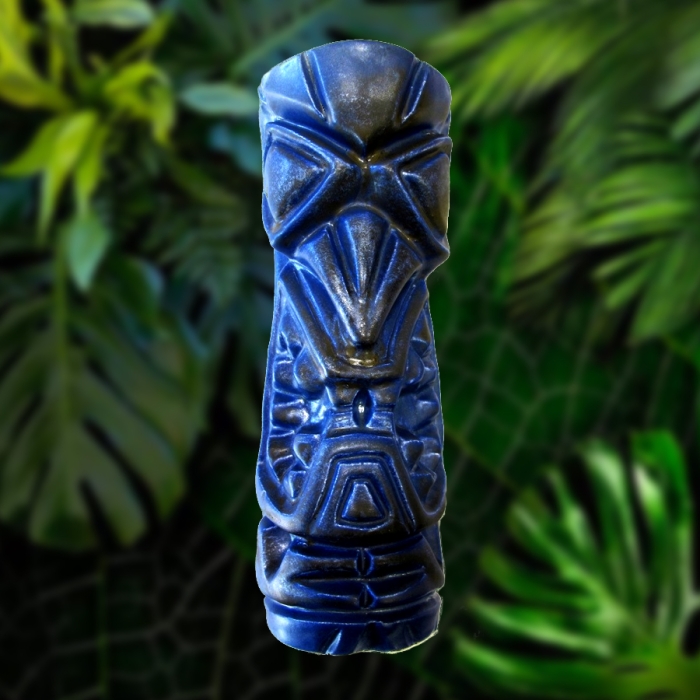 KILLER KU
12th Anniversary Mug by Tiki Bosko
$99
Only 300 of these numbered blue beauties were made and will be sold online only, one per person, beginning Sunday December 6 at noon (PST).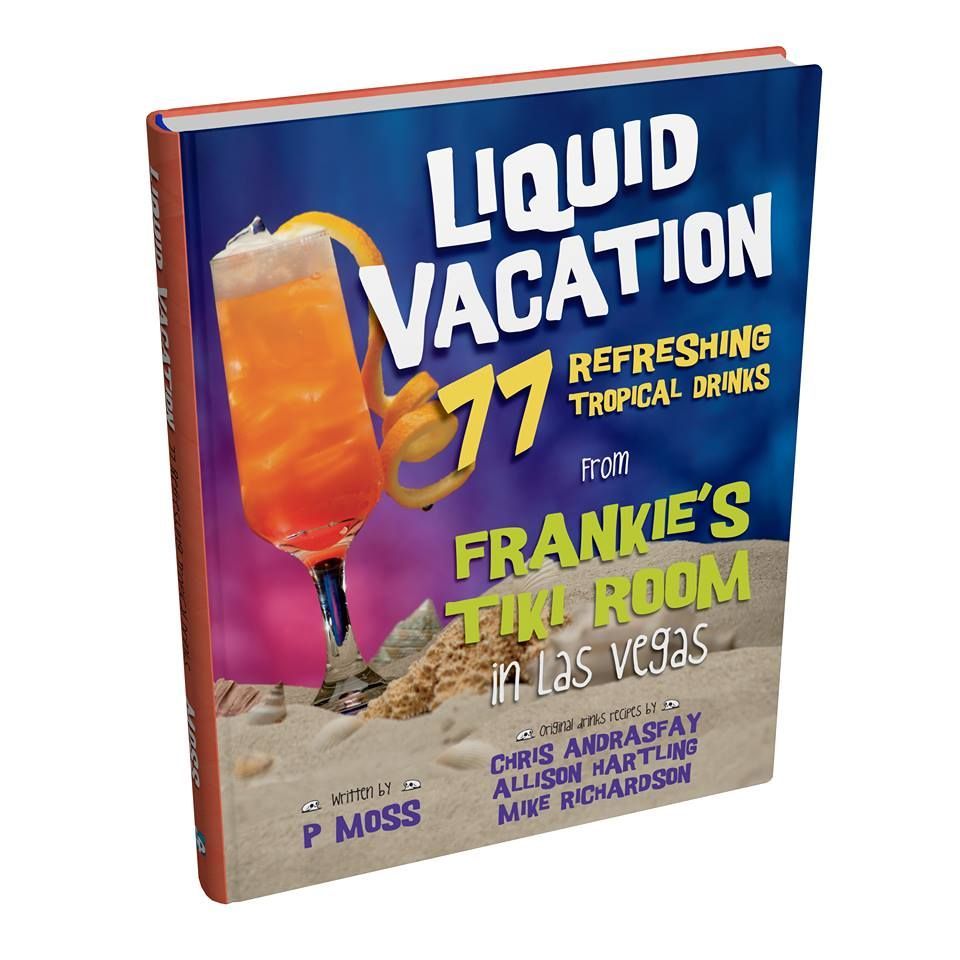 Liquid Vacation
77 Refreshing Tropical Drinks from Frankie's Tiki Room in Las Vegas
LIQUID VACATION takes you on a tour of Las Vegas tiki history and reveals the here-to-fore secret recipes of 60 original Frankie's tiki drinks as well as 17 time-honored classics. This hardcover book with vivid photography and clever illustrations is available in stores, or ORDER HERE and have a copy signed by author P Moss and Frankie's original drinks creators Chris Andrasfay, Allison Hartling and Mike Richardson shipped to you RIGHT NOW
$29.95
Tiki Mugs
Frankie's original ceramic tiki mugs.
Collectible designs by some of the world's top lowbrow artists.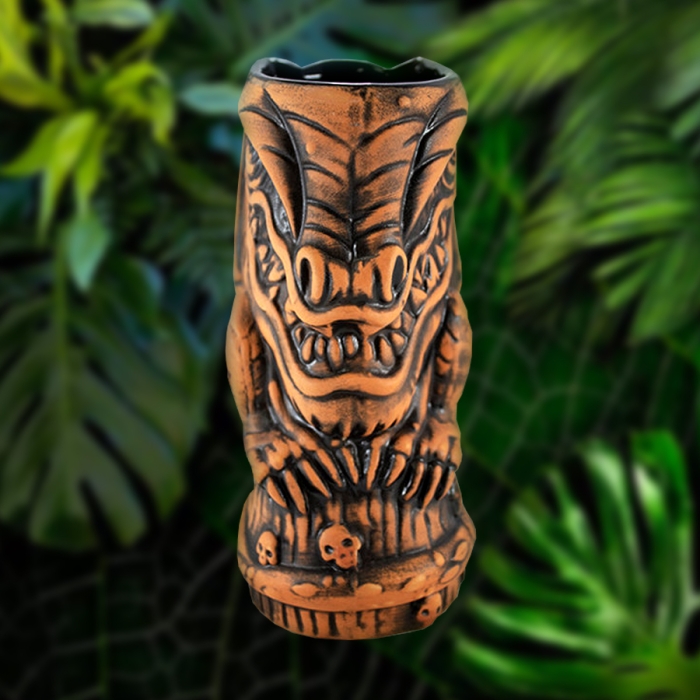 Blood Orange Dragon
by Big Toe
$25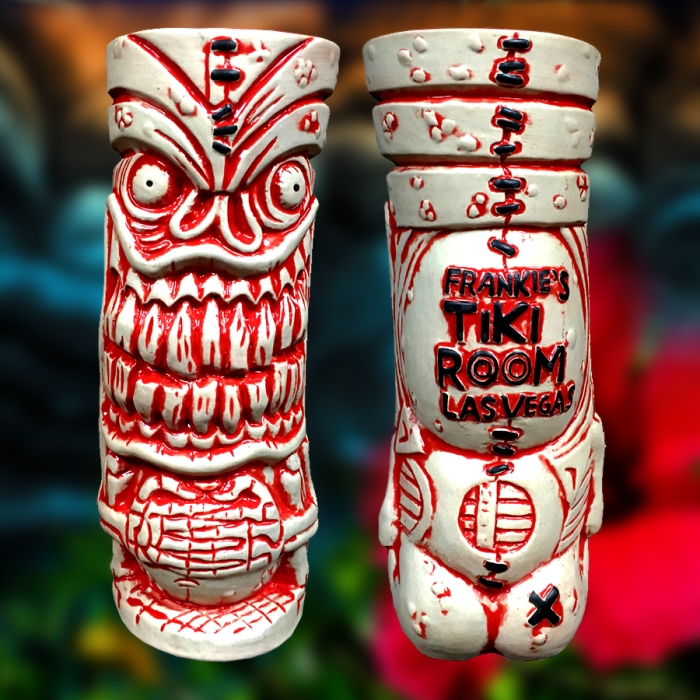 Red Coral Lava Letch
by Big Toe
$25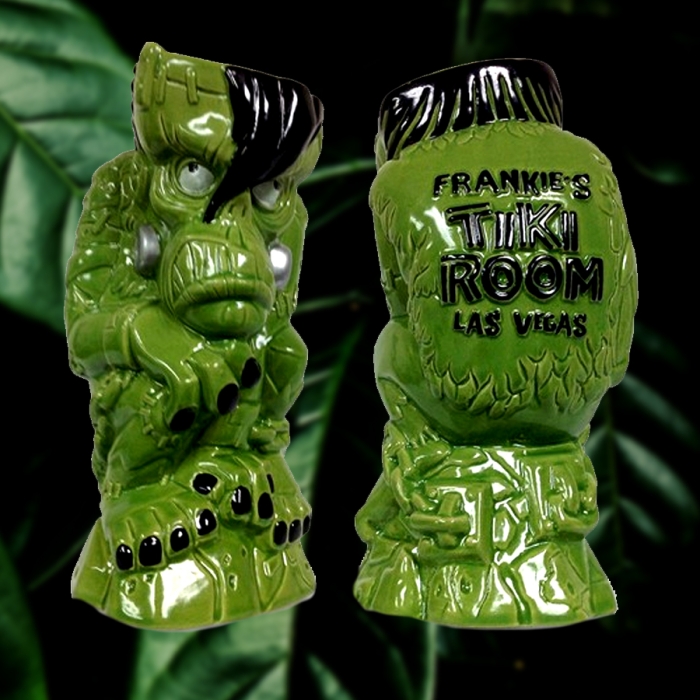 Frankiestein
by Philippe Tilikete
$25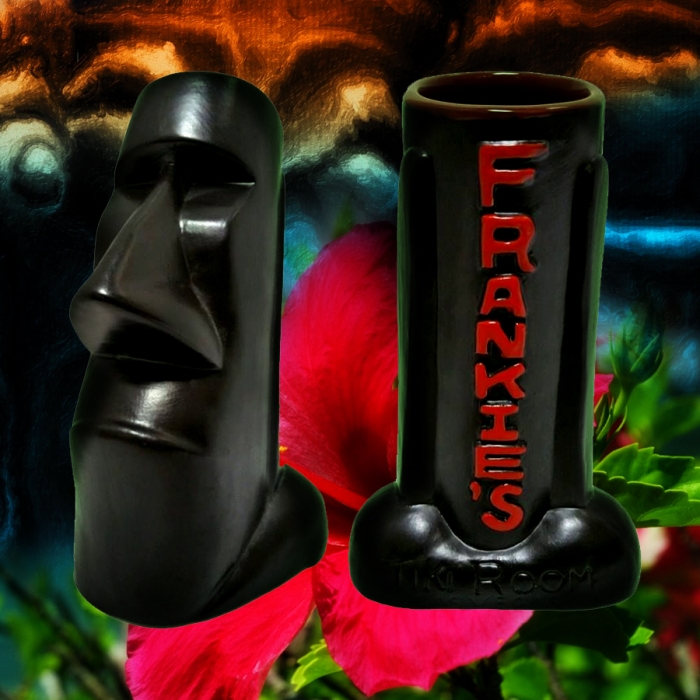 Malekula
by Jack Churchill
$25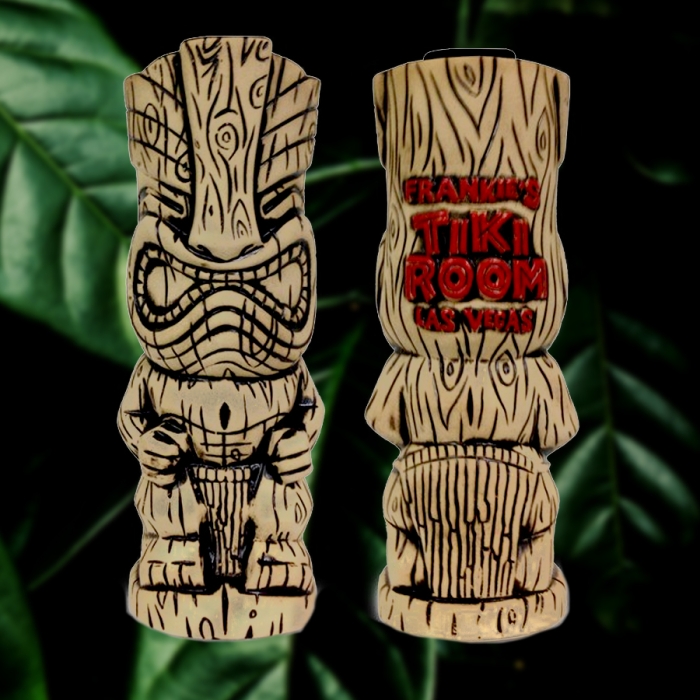 Nakalele Knockout
by Brad Parker
OUT OF STOCK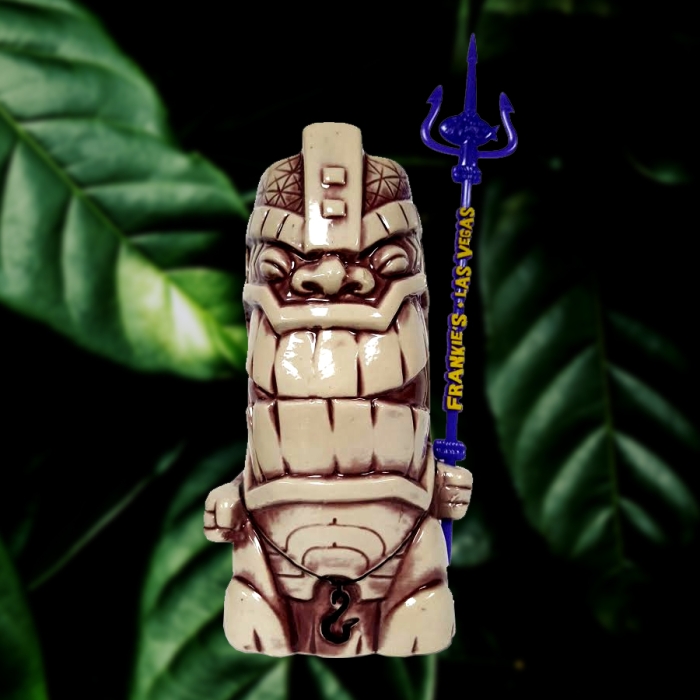 Kapu I'A
by Brad Parker
$25 (spear included)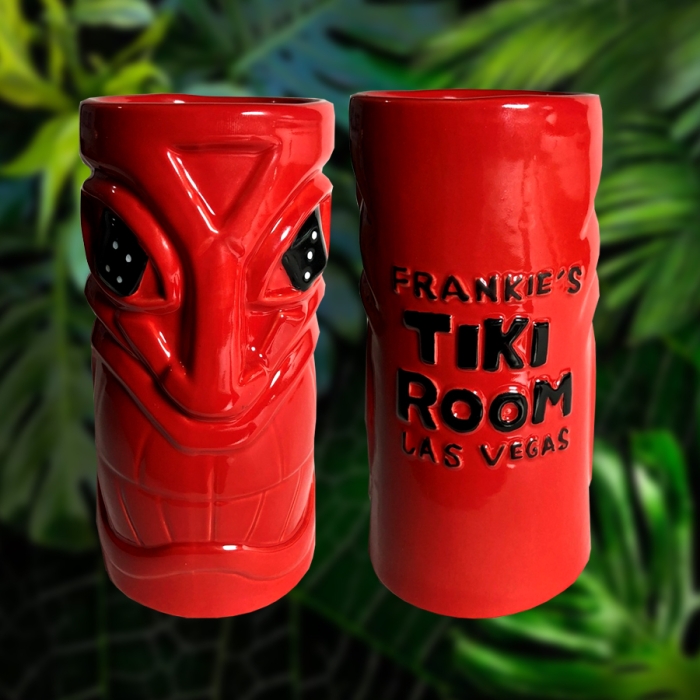 Savage Red Thurston Howl
by Mark T. Zeilman
$25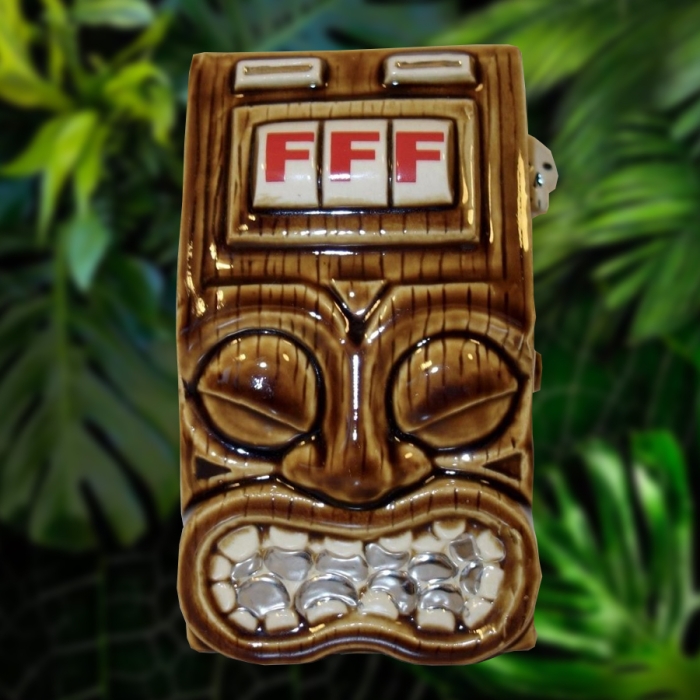 Tiki Bandit
by Squid
Temporarily Sold Out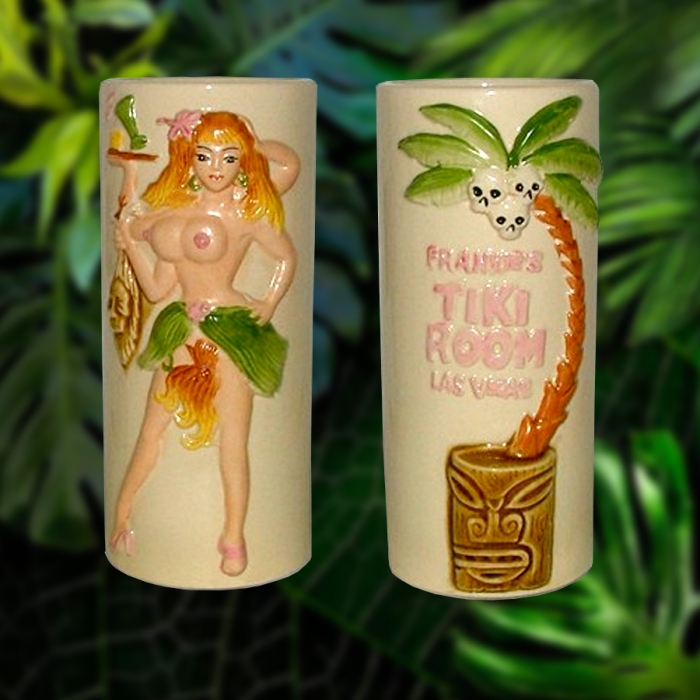 Bearded Clam
by Dirk Vermin
$25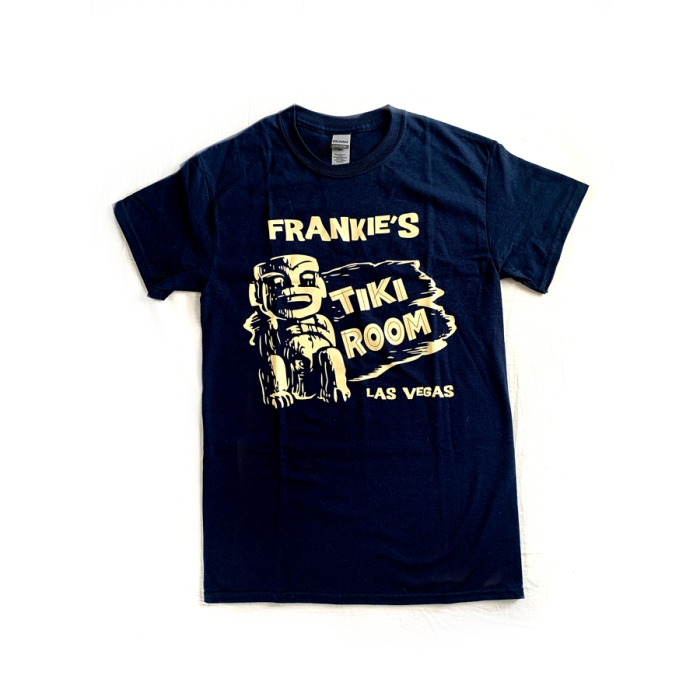 Navy Blue T-shirt
$20 – $24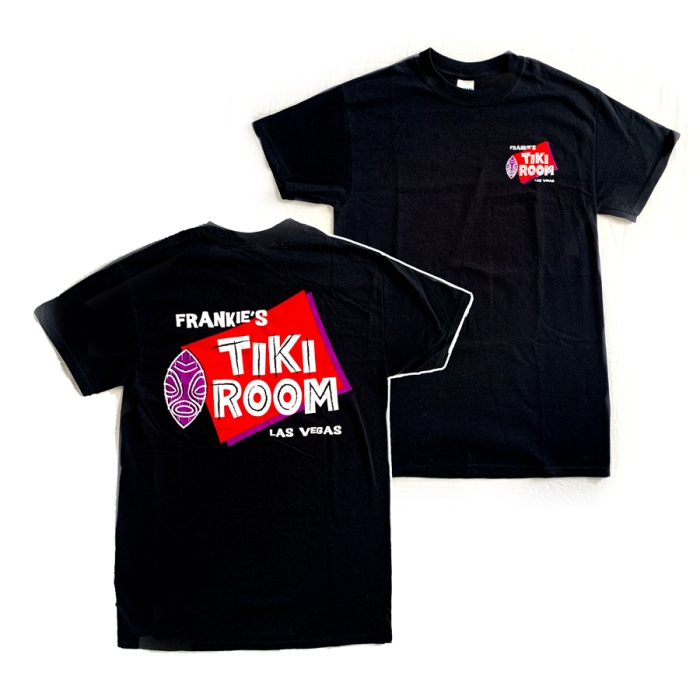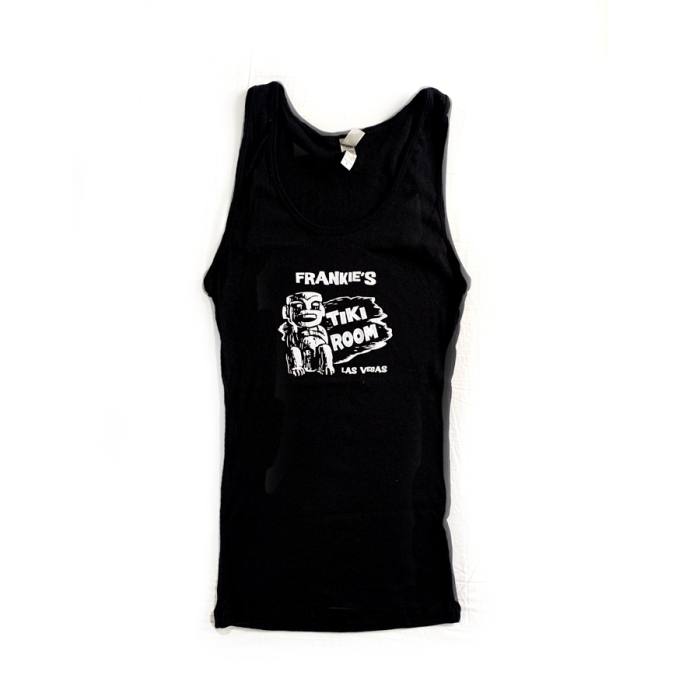 Ladies Fashion Fit Tank
$20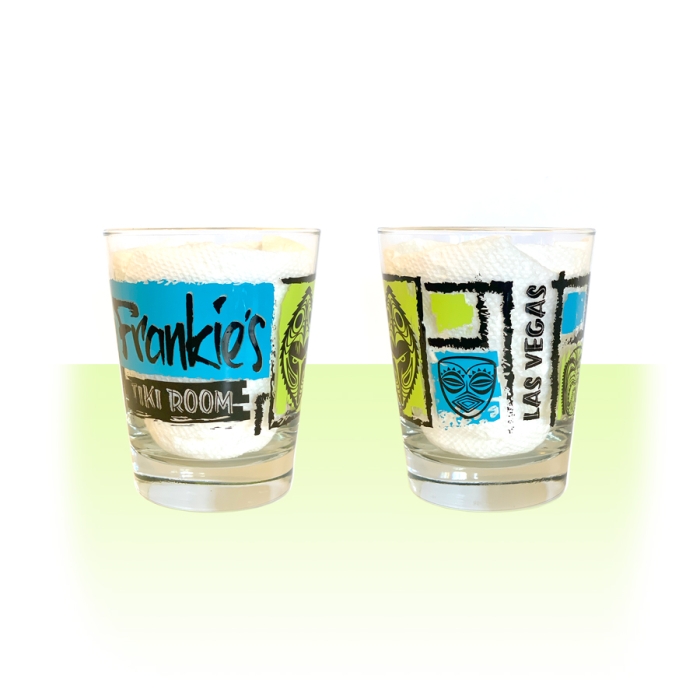 Mai Tai Glass – Blast Off Blue
by Doug Horne
$12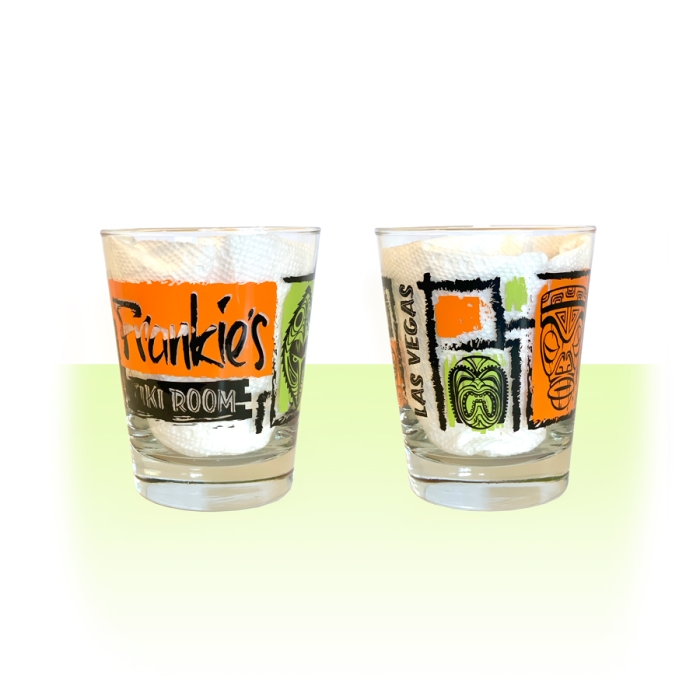 Mai Tai glass – Orbit Orange
by Doug Horne
$12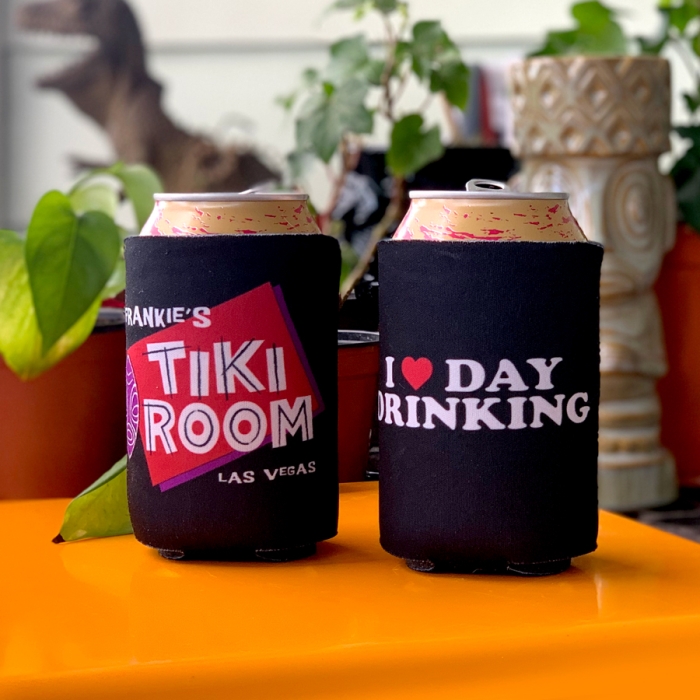 I Love Day Drinking Koozie
Great for 12oz can or bottle
4 for $20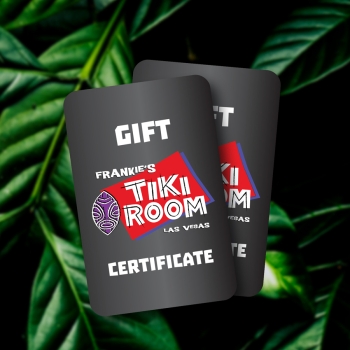 Frankie's Gift Certificates
Available in $25 – $50 – $100
S & H on Gift cert. is $3
Redeemable ONLY at Frankie's – not for online purchases.
No change will be given – does not apply to taxes & gratuity.
Choose amount before adding to cart: