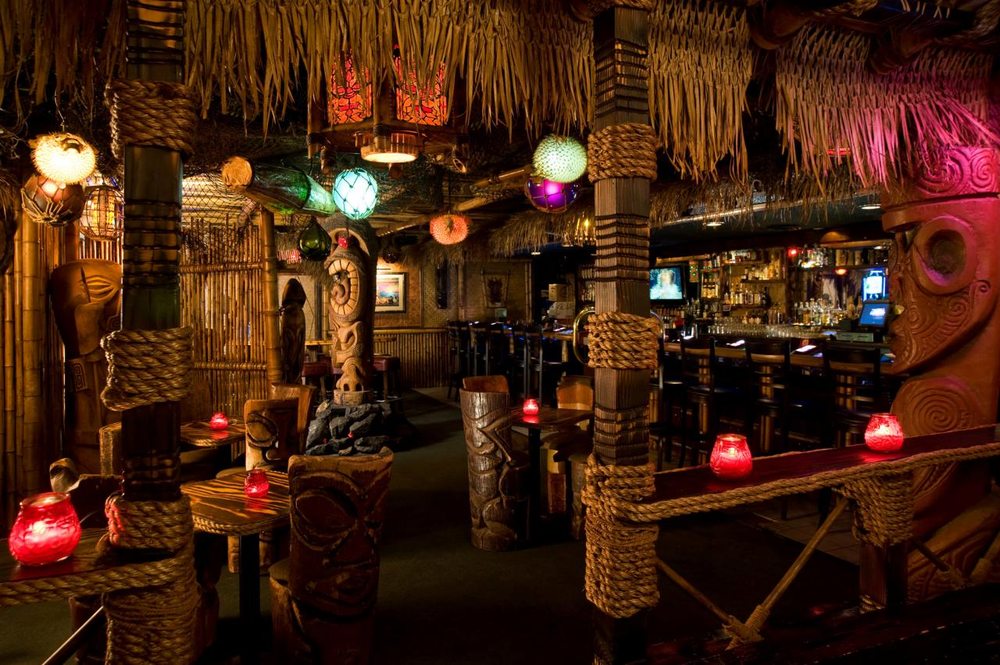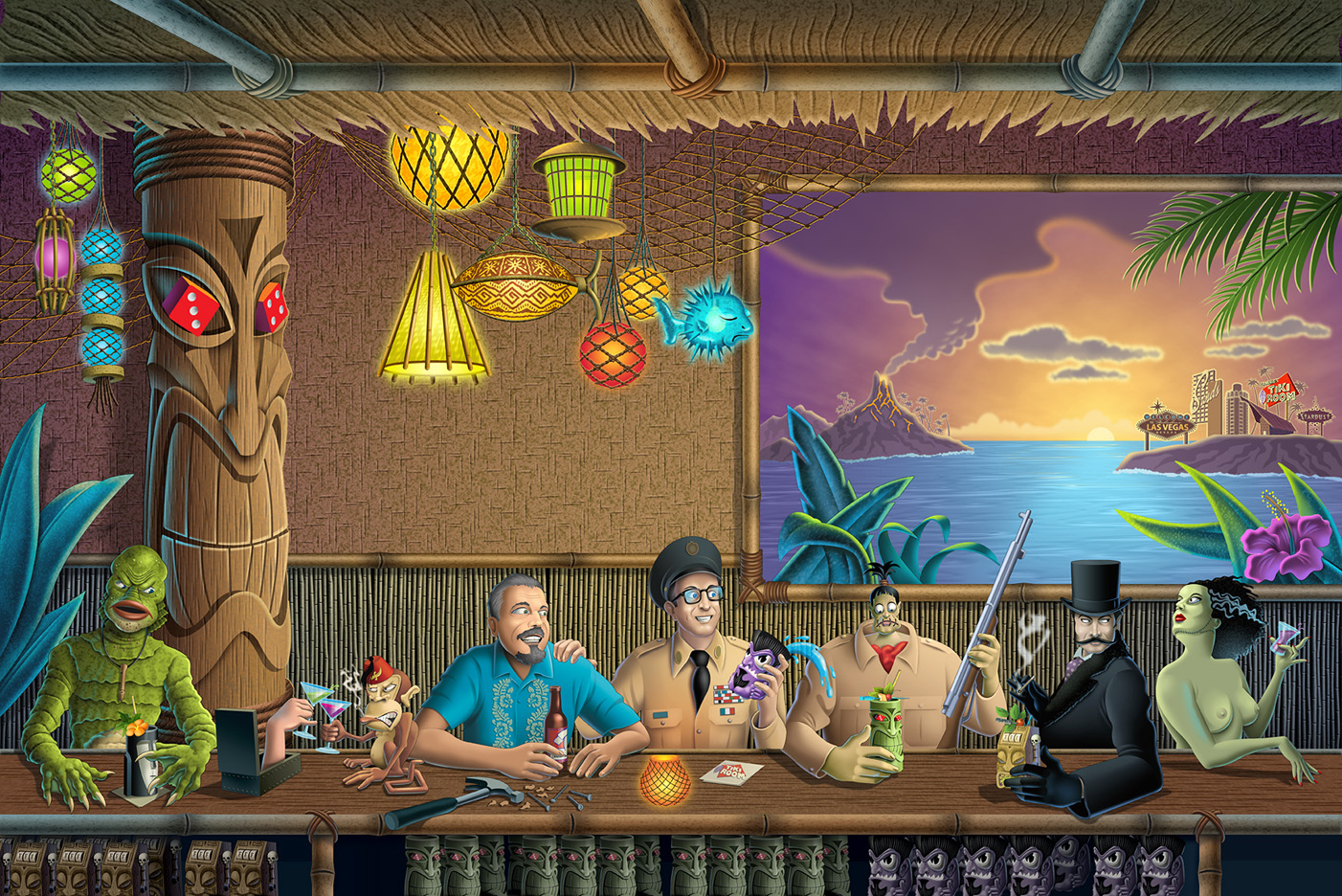 Welcome!
Frankie's Tiki Room is a unique combination of south seas exotica and modern primitivism, with just a hint of Las Vegas kitsch. A place where you can escape to the fantasy 24/7.
The interior of Frankie's was built by Bamboo Ben, the world's foremost tiki bar designer and grandson of Eli Hedley, famous for creating the décor at such fabulous destinations as the original Enchanted Tiki Room at Disneyland and the Las Vegas classic Aku Aku at the Stardust. Frankie's also boasts original artwork and carvings by such renown artists as Shag, Bosko Hrnjak, Crazy Al Evans, Tom "Big Toe" Laura, Doug Horne and the revered godfather of all tiki carvers Leroy Schmaltz.
Get boozed-up amid a remarkable combination of traditional island decor and modern lowbrow art while listening to a soundtrack that bounces from exotica and surf to psychobilly and garage. Frankie's is a one of a kind experience that will absolutely blow your mind.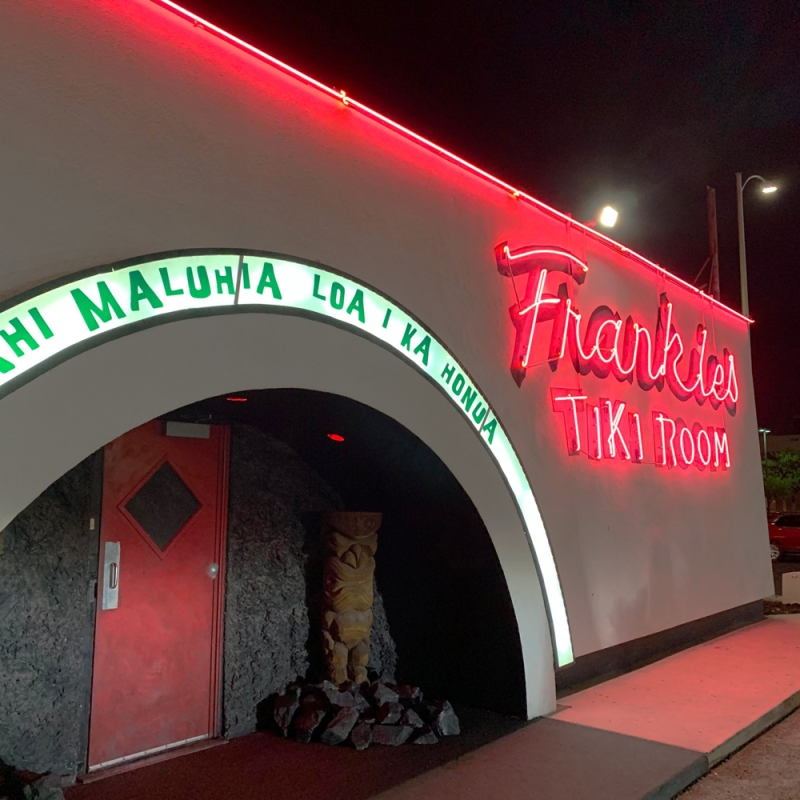 Frankie's Tiki Room
702-385-3110
ddtiki@gmail.com
Centrally located near the Strip and two blocks
west of the I-15 freeway. You can't miss it. Just
look for the pink neon.